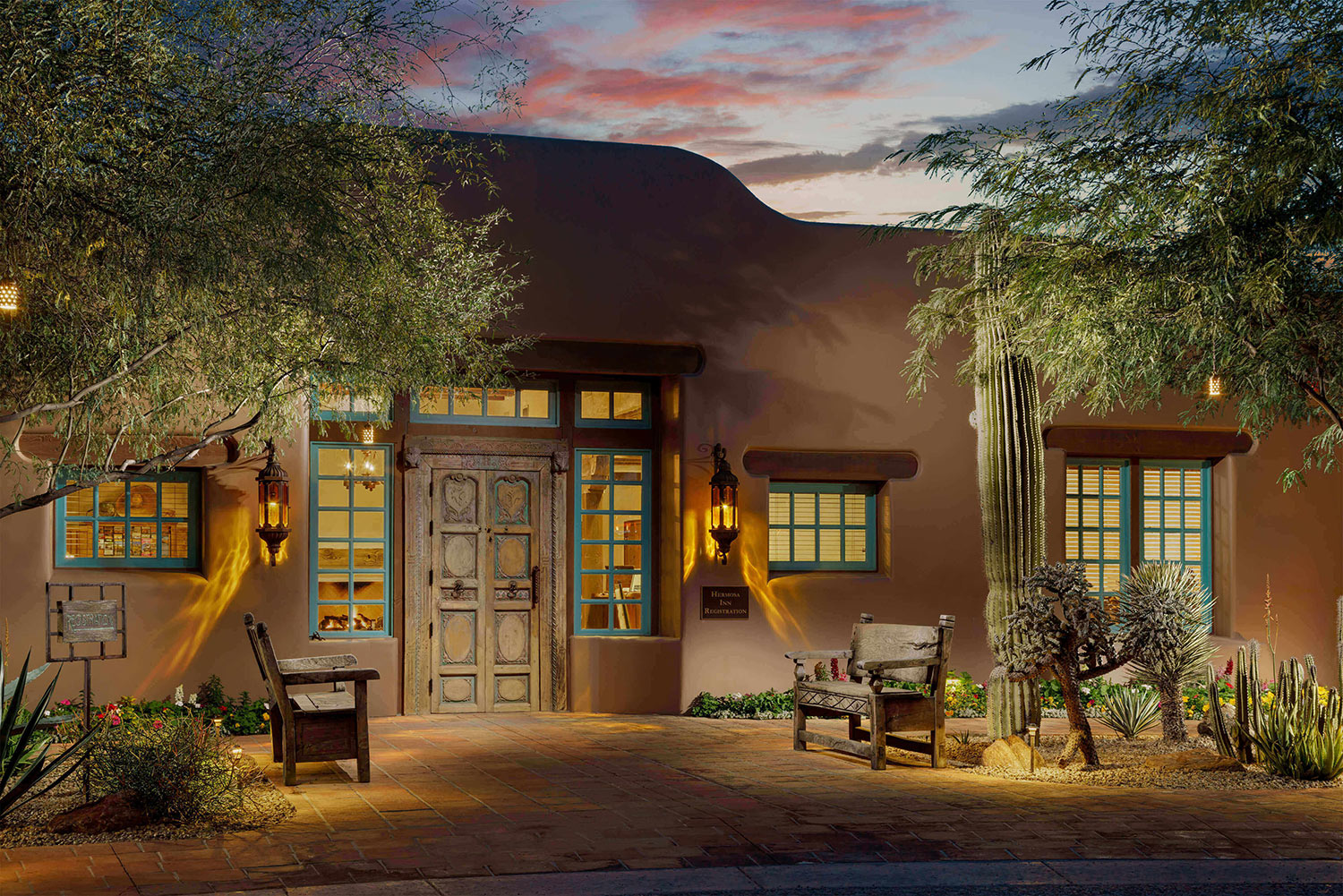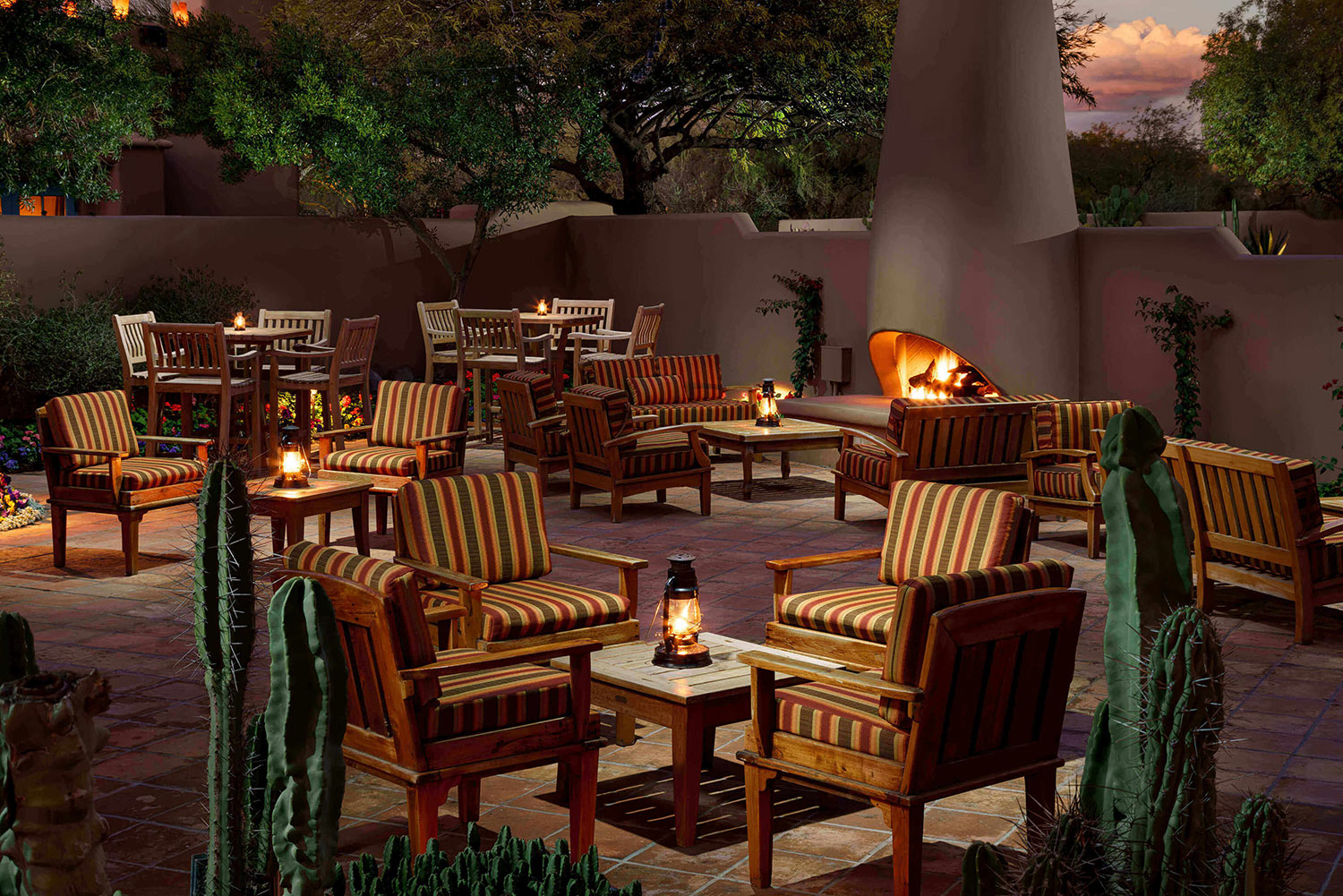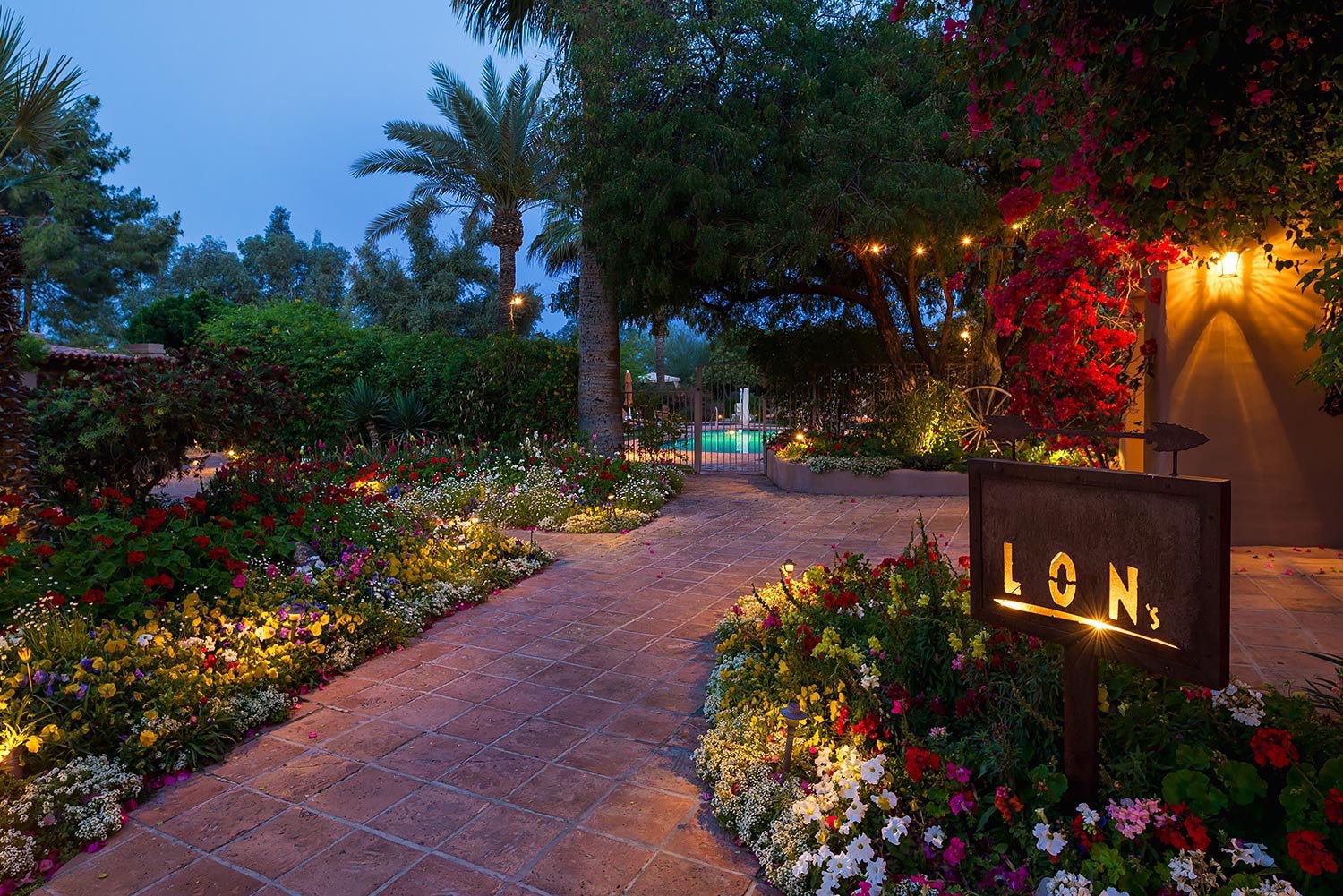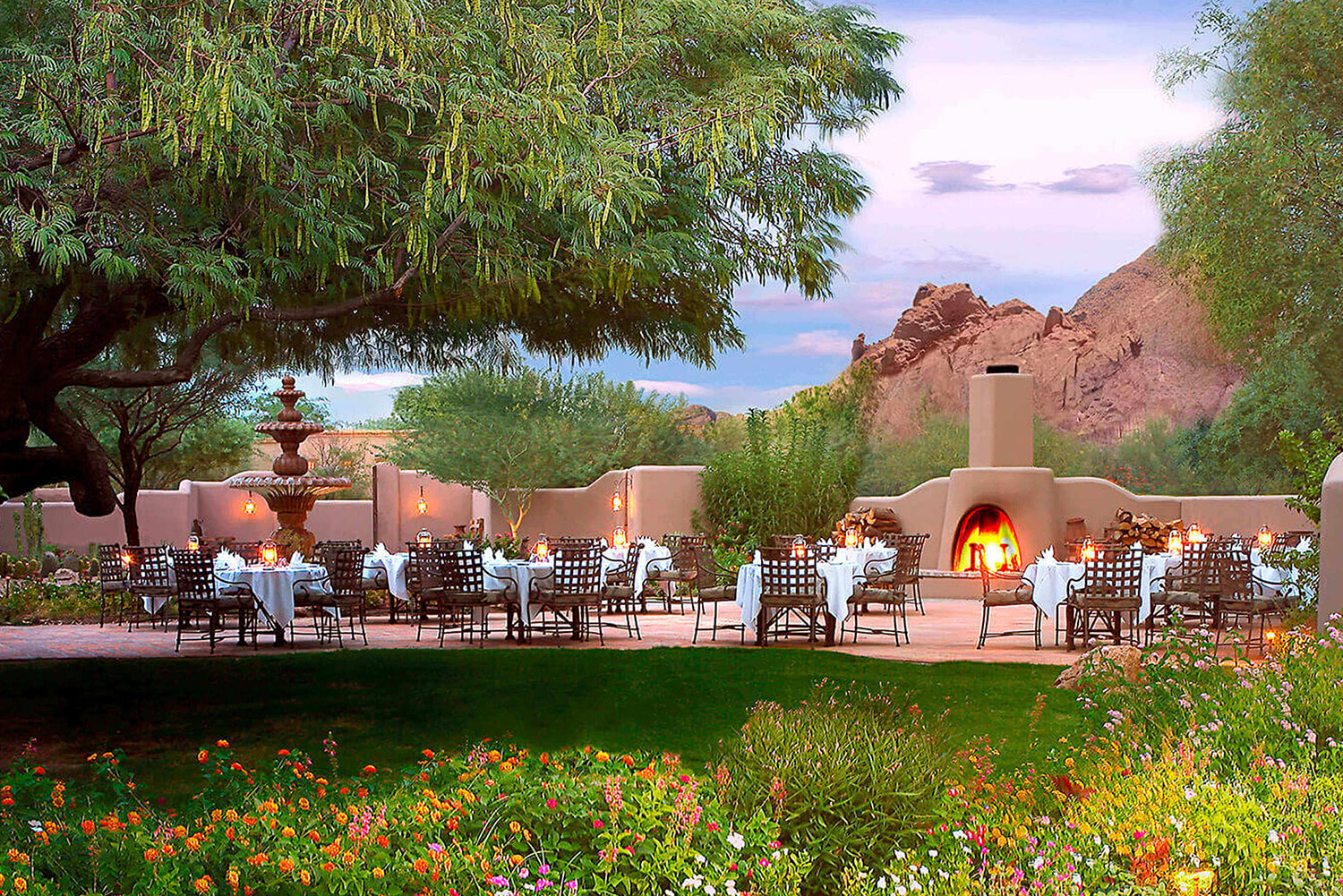 A Historic Luxury Boutique Hideaway
In Arizona's Paradise Valley
Scroll Down
Welcome to
The Hermosa Inn
Once the private, turn-of-the-century escape of painter Lon Megargee, the intimate and luxurious Hermosa Inn in Paradise Valley retains all the magic that inspired Arizona's "dean of cowboy artists." Today, this secluded AAA Four-Diamond boutique hotel nestled in the foothills of Camelback Mountain casts its spell on art lovers and adventurers who appreciate flawless service and the finest amenities.
Hotel Details
Casitas with Southwestern Style
Set on six lush desert acres, our boutique desert hideaway is home to 43 spacious guest rooms and casitas that mix authentic Arizona charm with modern amenities and services.
View All Rooms
Savor our global spin on Arizona fare at LON's, where age-old cooking traditions meet cutting-edge culinary techniques. The setting – a historic hacienda with roughhewn beams and adobe walls – is equally extraordinary.
More Details
"Great attention to detail"

I stayed at the Hermosa Inn recently and was extremely impressed with the attention to service and hospitality. The front desk will go out of their way to make you feel welcome. I especially liked the smaller size of the resort surrounded by the beautiful grounds. It's not located on a busy street and the rooms are very comfortable and relaxing. Lon's is a great place to dine and the bar makes great drinks.

- Doug D

"Relaxing night in the desert."

If I had to say one thing that sets the Hermosa Inn apart, it would be the beautiful desert grounds that surround the rooms. If you want a relaxing, low key place to stay it is great. Although, surprisingly even though it feels like you're far away from the city, you actually are like 5 minutes away from Scottsdale, which is nice. We ate dinner at Lon's restaurant, on the hotel grounds and the food was good, if a little pricey. The staff was great. Very friendly and casual. I definitely plan on staying here again.

- Justin T

"Luxury hideaway"

What a wonderful experience that awaited us from check in till check out. This property is an exclusive hideaway,in a non commercial area with beautiful grounds. Even the birds and butterflies were part of the atmosphere. Our room was very comfortable. The deluxe casita which we highly recommend, had everything for a relaxing stay. The quality level is the best. We were lucky enough to enjoy 4 nights, but my husband said he wants to stay a week next time.

- HJROB

"A Very Special Place!"

The Hermosa Inn and Lon's Restaurant are very special places. The service and attention to detail are impeccable. The Hermosa Inn is a boutique hotel tucked away in Paradise Valley with a delightful history. From the moment we arrived to the time we left the staff was always very attentive and friendly. They frequently used our first names because they took the time to know us before and after we arrived.

- Borg S

"Amazing Romantic Getaway!"

I had heard the movie "Waiting to Exhale" was filmed here and it was on many lists as one of the most romantic hotels in AZ. They absolutely exceeded my already high expectations! The restaurant on site, Lon's, was one of the best meals my hubby and I have had. His mom asked if the steak was as good as Ruth's Chris and we both agreed it was WAY better!! They helped make our 10th anniversary very special!!

- beckyjo725