Globally Inspired Arizona Fare at LON's Restaurant
There's a reason why LON's at The Hermosa Inn is rated as one of Paradise Valley's top restaurants. We seek out the region's freshest ingredients and prepare them with age-old cooking traditions—roasting, smoking, wood-grilled—combined with cutting-edge trends. The result? Globally inspired Arizona cuisine, with our popular Himalayan Salt Seared Ahi Tuna, served with cilantro, pickled onion, and ceviche sauce, as a prime example. A new Chef's Tasting Menu is offered each week, and our expert sommelier is always on-hand to recommend the perfect wine pairings.
LON's hosts several special events throughout the year including seasonal harvest dinners, winemaker events, and the annual champagne dinner, just to name a few.  For more information on all special events at the Hermosa Inn and LON's, visit our Calendar of Events.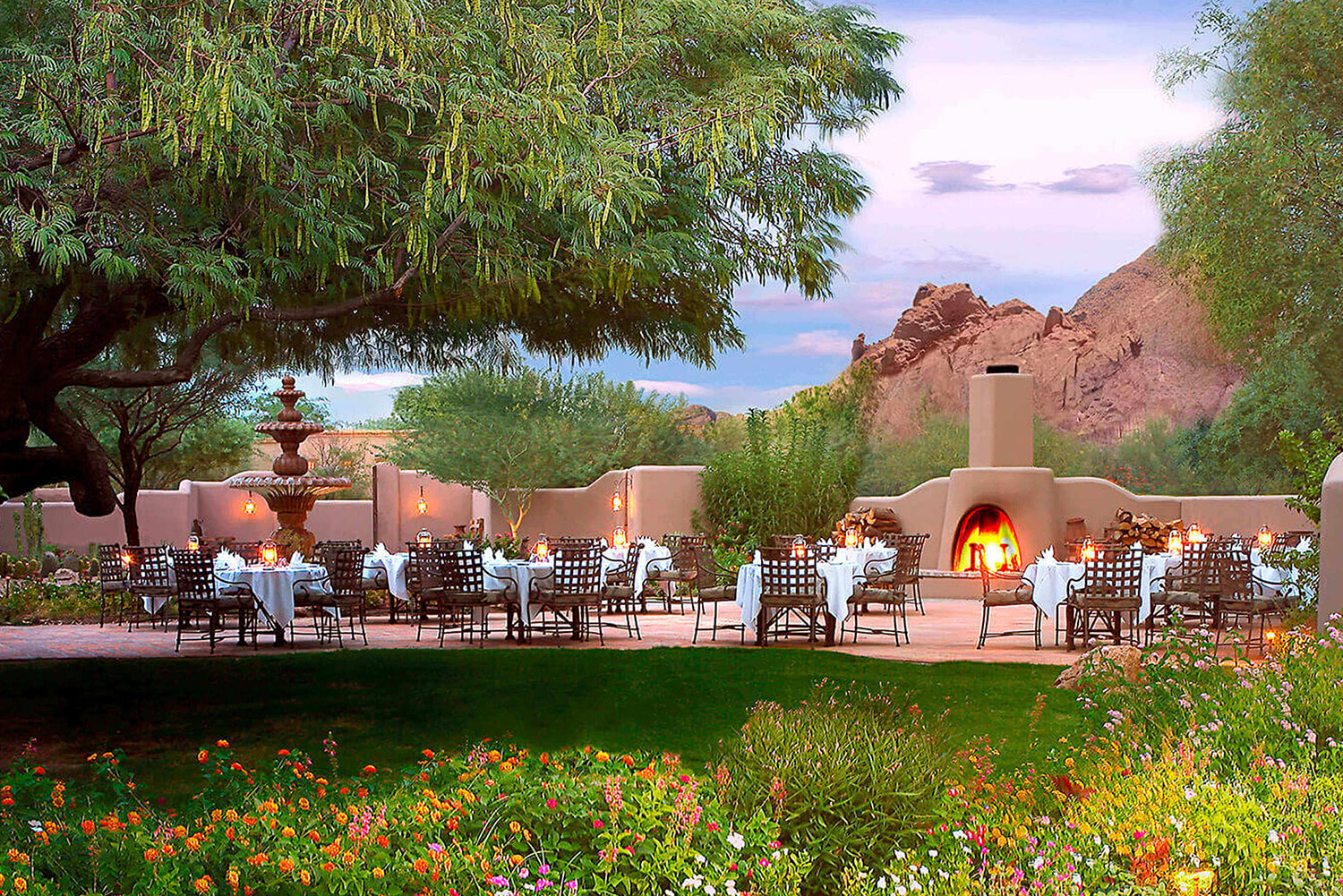 LON's offers an intimate dining experience, beautifully lit and surrounded by adobe and rustic ironwork. For that truly romantic dinner, dine by one of the lounge fireplaces. Or enjoy a private candlelit dinner in our atmospheric Wine Cellar, which seats up to 12 guests at our rustic trestle table and features 1890's Chicago brick, reclaimed beams, and trusses.
Breakfast: 7:00 AM – 10:30 AM Daily
Lunch: 11:00 AM – 2:00 PM Mon-Fri
Dinner: 5:30 PM – 10:00 PM Nightly
Brunch: 7:00 AM – 2:00 PM Sat-Sun
Download Our Menus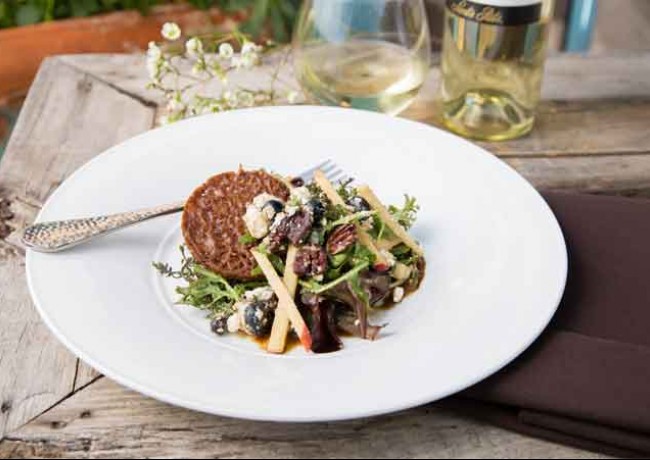 The Perfect Pairings at Lon's
LON's wine program has been recognized by the Wine Spectator magazine continuously since 1996 and has received its coveted Best of Award of Excellence since 2015. The wine list takes its cue from our Globally Inspired Arizona fare and our sommelier wine expertise compliments the culinary philosophy that gastronomical excellence is achieved through the entire dining experience. Our subterranean wine cellar and three wine vaults house nearly 700 labels from American appellations to classic Old World vintages. LON's offers the wine aficionado a selection of outstanding wine and exceptional wine values from Italy, Spain, South Africa, Australia, New Zealand, as well as Germany and Alsace. If you would like to check availability of a specific wine, please contact us at 602-955-7878.