Memorable Weddings
Made in
Paradise
For your wedding, and for memories of a lifetime, we invite you to celebrate the most magical day of your life at our exclusive hideaway.
A jewel of a hideaway in the heart of the Valley; minutes from Scottsdale, yet surrounded by an exclusive neighborhood in Paradise Valley, The Hermosa Inn is continually ranked as a top-pick Arizona wedding venue.
Camelback Mountain stands guard nearby as guests and relatives witness your vows, exchanged at Arizona's only authentic hacienda. Our indoor and outdoor ceremony venues can be booked for an intimate gathering of family and friends.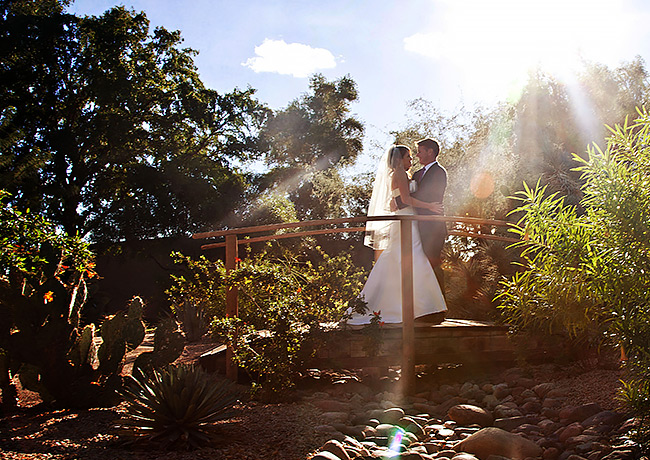 The Inn's "old Arizona" charm meets modern day desert luxury as the beautiful desert vistas create a breathtaking backdrop for celebrating your first day as a married couple.
The Inn is also the perfect destination wedding site. Rent out the entire resort and invite your friends and family for a wedding you'll never forget.
For more information regarding weddings, receptions, rehearsal dinners, parties, or special events held at The Hermosa Inn and LON's, contact our catering office at 602-792-1914 or contact us to plan your wedding.