We're Big on Small Groups
Our Paradise Valley hotel offers hosts and meeting planners not just a room, but also a choice of intimate settings with unmistakable style and casual elegance. Our all-inclusive meeting package will make your planning easy. Traditional, authentic décor accents each room and ensures that the Inn's heritage remains prominent but includes access to technology and the most modern equipment available. Meeting rooms range in size, accommodating 10 to 70 guests.

The Adobe Room
The Adobe Room offers flexible meeting and event space for up to 25 guests. Ideal for a breakout session, planners office, or hospitality suite.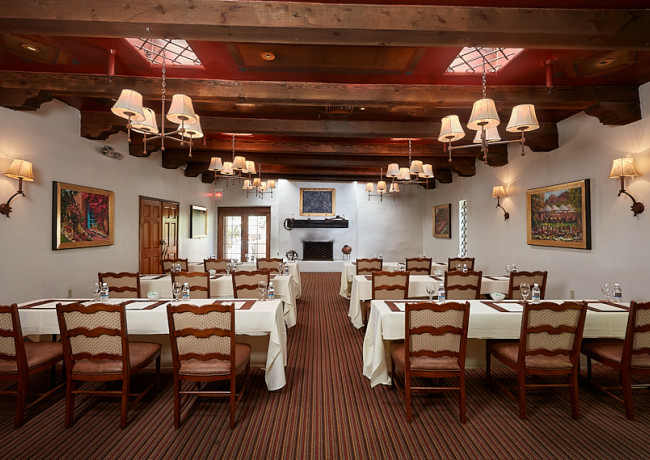 The Stetson Room
Our largest private room seats up to 60 people. It features a fireplace, outdoor patio, and hand-painted ceiling.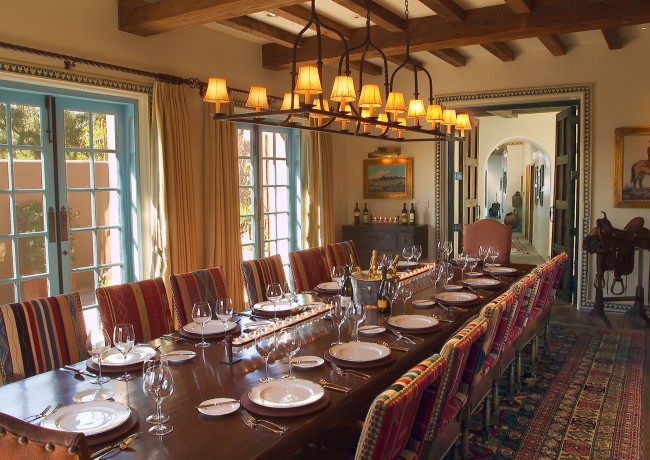 The Boardroom
The Boardroom is beautifully appointed and created for the discriminating group of up to 20. A charming patio with lush plantings turns this room into an unforgettable setting. The perfect seating for team building, board meetings, and executive retreats.
The Library
The Library offers unparalleled dining and meeting comfort for up to 32 guests. Relax and peruse limited edition art books from fireside leather chairs. A patio surrounds the Library for a breakout room or as a reception area for the Library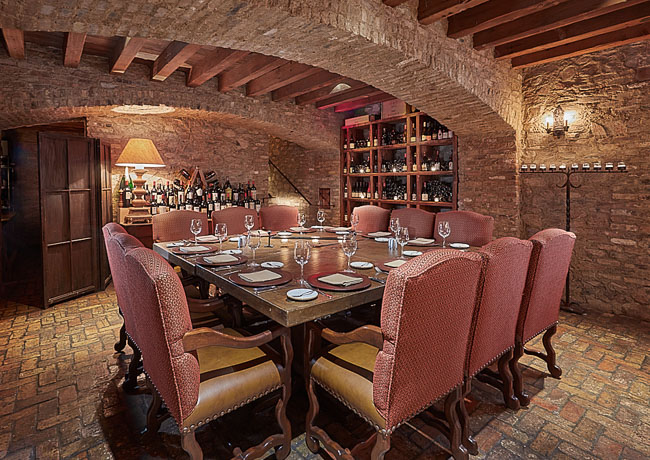 The Wine Cellar
The candlelit Wine Cellar beneath the hacienda seats up to 12 at a rustic trestle table and features 1890s Chicago brick, reclaimed beams, and trusses to create an ideal setting for an intimate dinner or memorable reception for up to 20.