New Fall Menu at LON's at the Hermosa
New Fall Menu at LON's at the Hermosa
Oct 08, 2015
With the return of
Executive Chef Jeremy Pacheco
to the culinary helm of The Hermosa Inn, LON's at the Hermosa and Last Drop at the Hermosa, comes the unveiling of his first new menu for dinner at LON's. The new menu begins tonight and can be seen below (click images to enlarge or
click here
).
Make a reservation to experience the new tastes and flavors that Chef Pacheco has highlighted in the new fall menu by making a reservation in the upper right or calling 602.955.7878. Visit LONs.com for more information.
Recipes from the Chef:Â
learn to make three dishes from the new menu by watching Chef Pacheco on ABC 15's Sonoran Living here:Â
http://bit.ly/LonsonABC15
.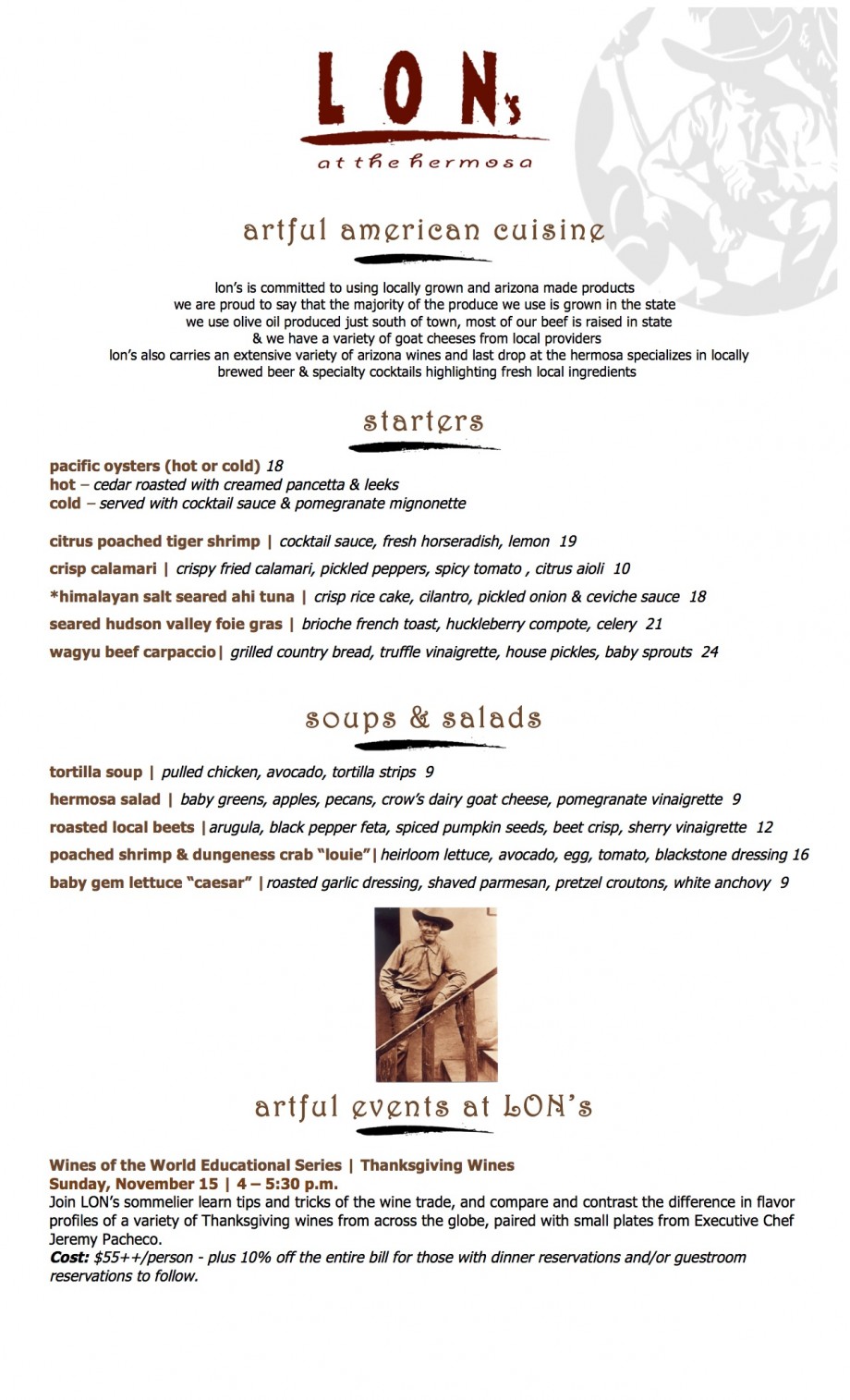 Â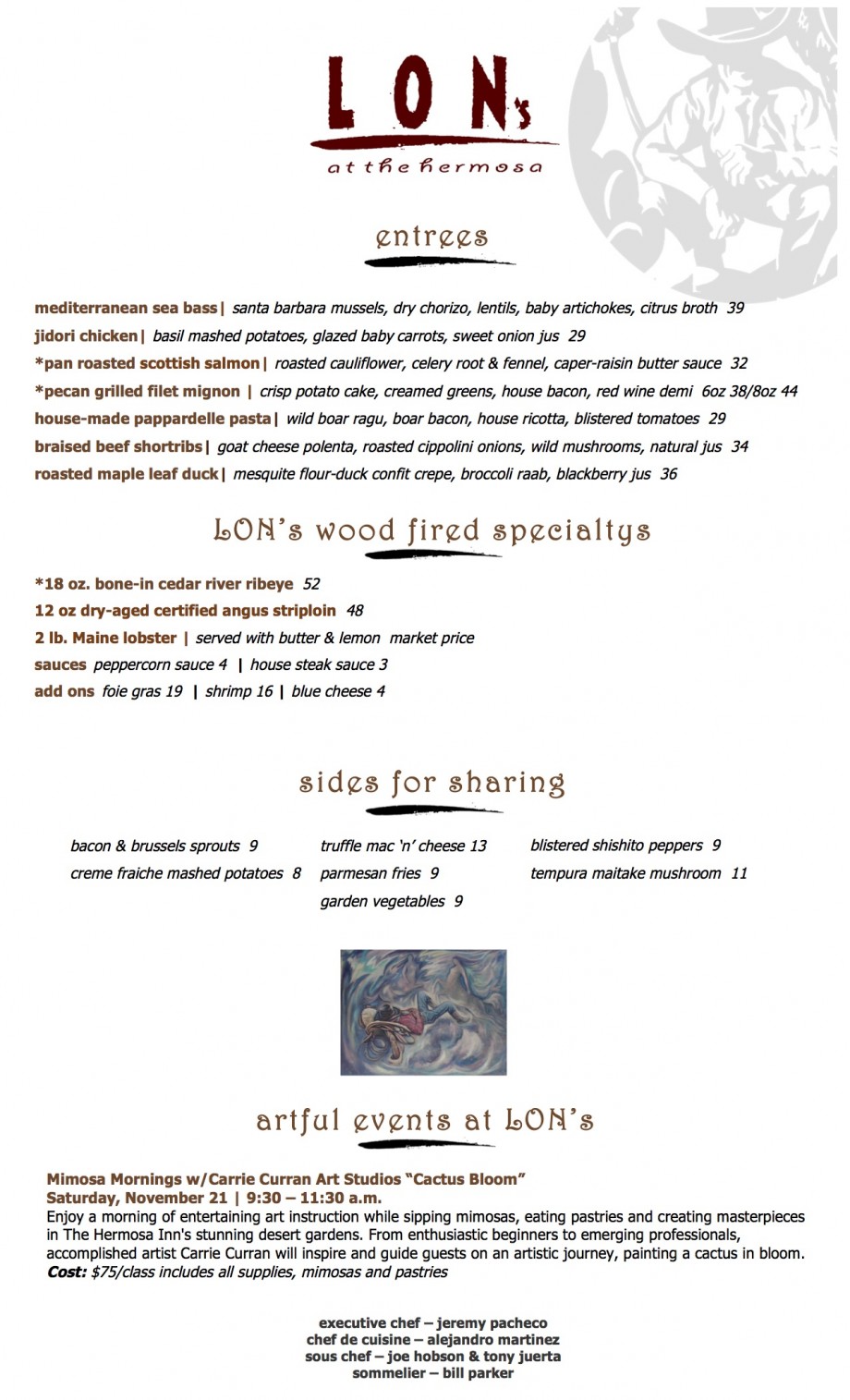 Share
---