LON's Jeremy Pacheco Wows at "Check, Please! Arizona" Festival
LON's Jeremy Pacheco Wows at "Check, Please! Arizona" Festival
Mar 22, 2016
Crowds queued up to get into the fourth annual "Check, Please! Arizona" food festival held this year at Margaret T. Hance Park in downtown Phoenix. The
festival
 celebrates the successful PBS 8 original series "Check, Please!" starring James Beard award-winner Robert McGrath and the local restaurants that are featured on it. Only restaurants - such asÂ
LON's at the Hermosa
- that are featured on the show are invited to the festival. Executive Chef Jeremy Pacheco served up two items that will be featured on LON's spring menu to the crowd. The artfully presented plates highlight local Arizona ingredients, something LON's is known for. Mangalitsa pork with fennel-pink peppercorn jam and pickled peppers on a polenta johnnycake; and a roasted vegetable salad with mesquite vinaigrette.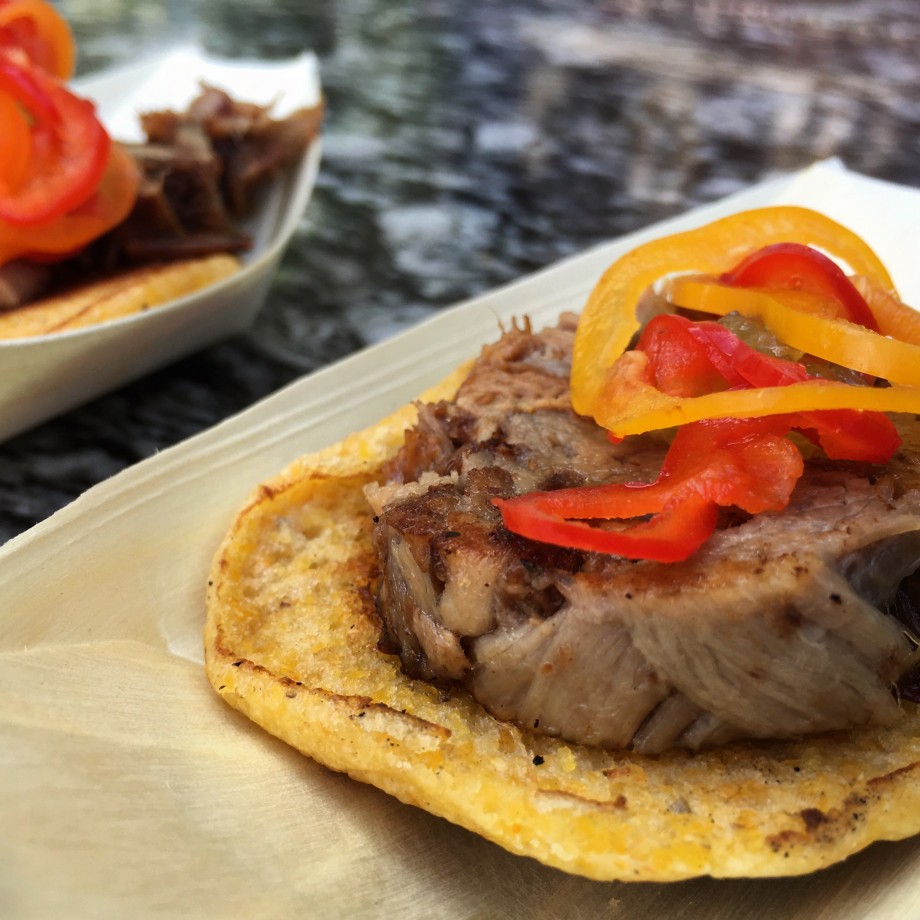 Â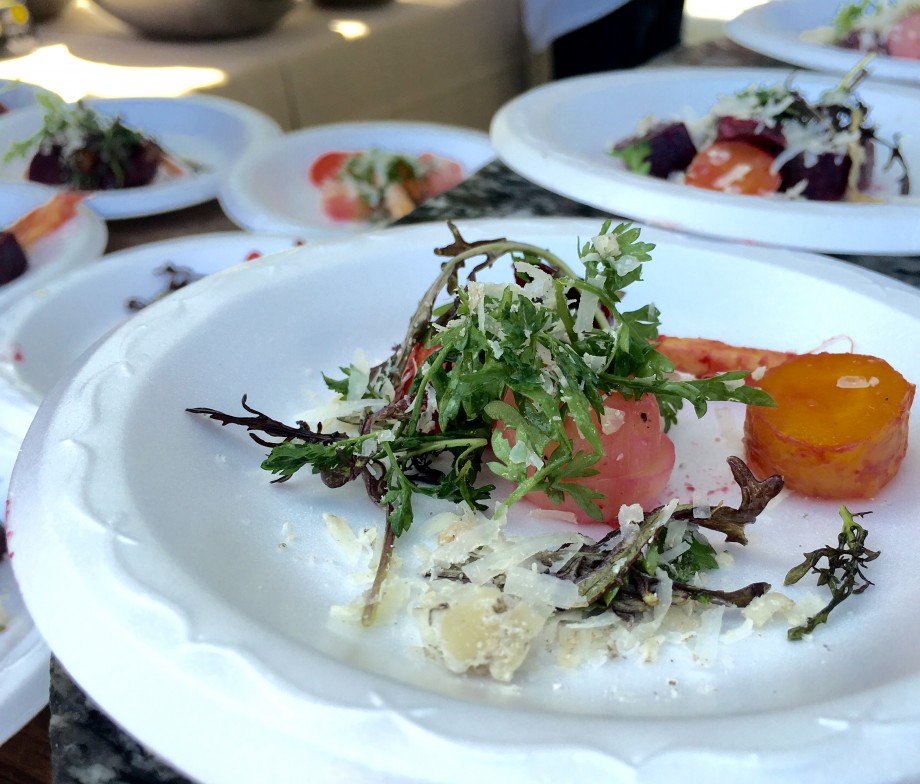 The former might be labor intensive to make at home (first, get an Arizona pigâ?¦). But the salad is doable, as Pacheco proved when he took to the stage at noon for a demonstration.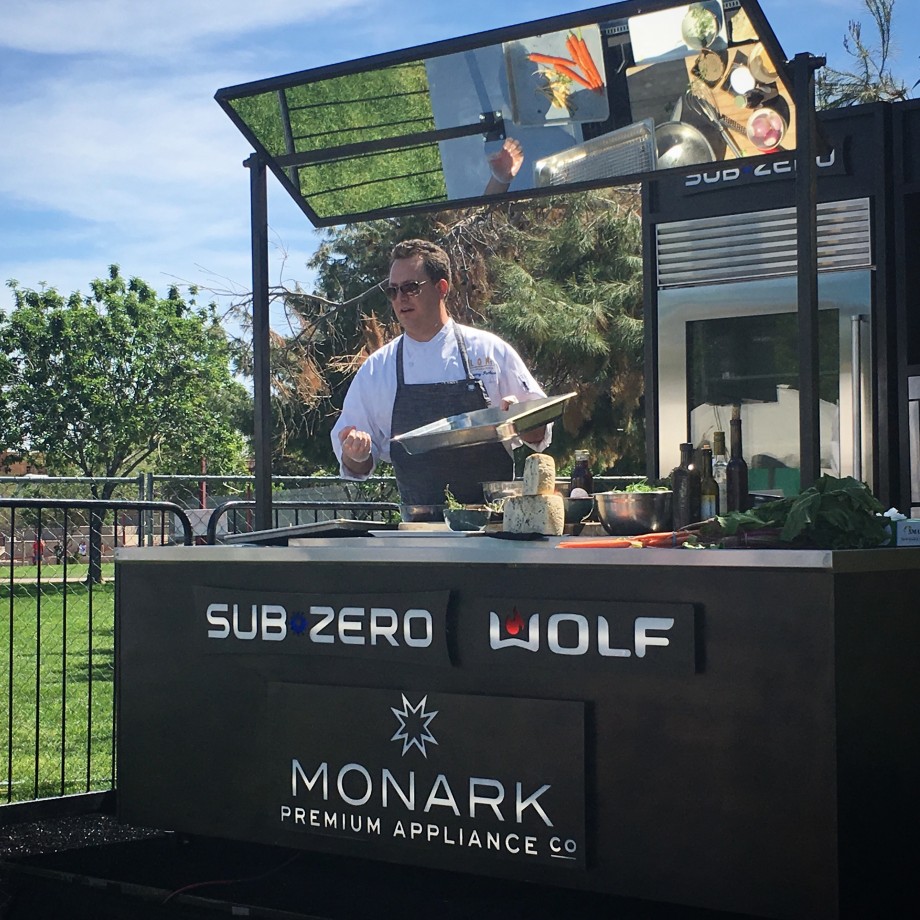 Local farmers' markets now feature beets, parsnips, carrots and turnips, which Pacheco slices and tosses with vegetable oil and thyme, then lays on a rack in a roasting pan with white wine. Roast for an hour at 350 degrees, then cool for 5 minutes. The trick? The skin can be easily rubbed off with a towel, much easier than peeling raw veggies. A blend of ice wine vinegar and locally made Mesquite Amber Syrup give the vinaigrette a special touch. Plate with a purple frilly lettuce and top it off with a shaving of goat cheese. While Arizona produces a lot of goat cheese, Pacheco found a hard blue goat cheese with a strong flavor that he microplanes over the top, which perfectly finishes off this colorful starter. Back at the LON's booth at the festival - where Pacheco's team plated 800 servings of the pork and also the roasted vegetables - a lengthy (but fast moving) line was a constant. Large signs of satisfaction generally greeted the first bite of the pork in particular - a real crowd pleaser.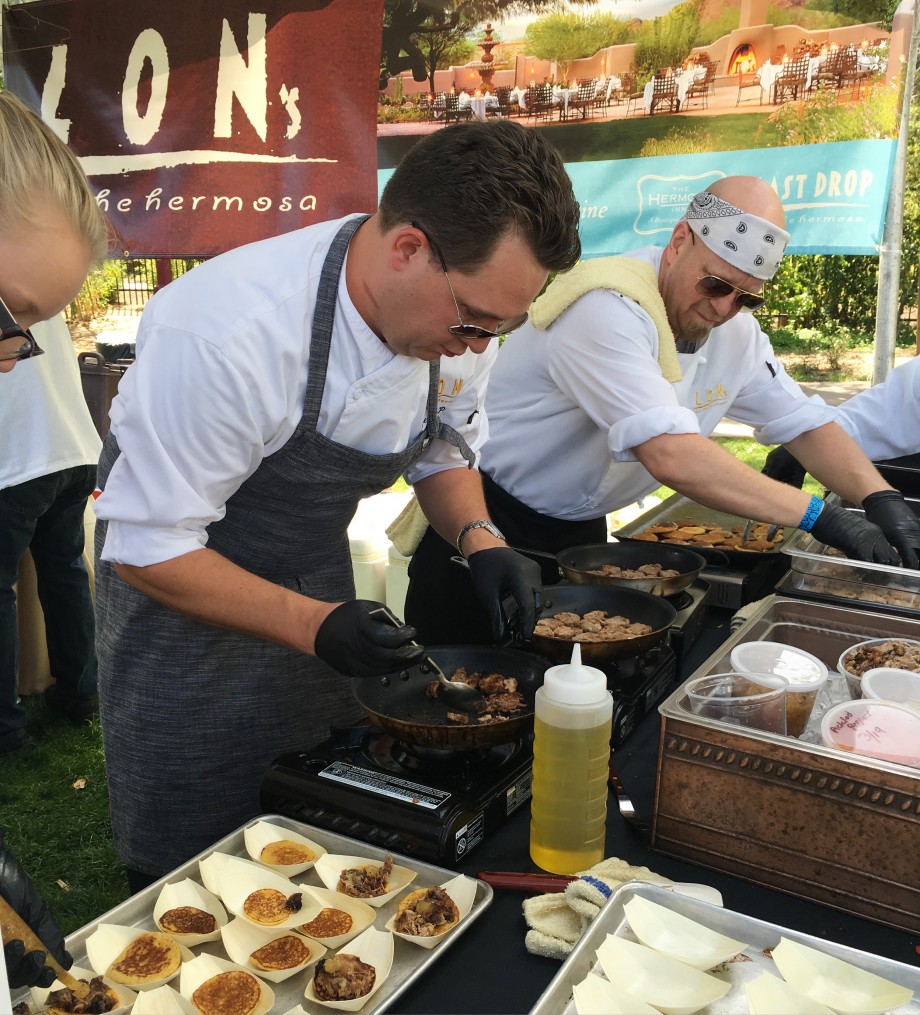 If the dishes sound familiar, know that Pacheco plated similar at the Phoenix Art Museum's Devoured food festival a few weeks ago - where the pork won loud accolades from local
critics
. Recreate the salad by visiting your local farmer's market. Here in Phoenix, you can find turnips, carrots and red leaf lettuce from Blue Sky Organic Farms, tomatoes from Abby Lee Farm, rosemary from Maya's Farm. With an olive oil and balsamic dressing, and shaved Parmigiano Reggiano, it makes for the perfect, low-calorie dinner.
Couldn't make it to the festival? Try these dishes on Chef Pacheco's new menu which debuts at LON's on March 23, 2016. Make a reservation on OpenTable or by calling 602.955.7878.
Share
---