February Events at LON's & Last Drop
February Events at LON's & Last Drop
Jan 31, 2016
Our tradition of art, culture and culinary creations continue in February with a number of events at
LON's
and
Last Drop at the Hermosa
. Details include the following. We hope to see you there!
RSVP to any event by calling 602.955.7878.
Artist in Residence Brunch featuring Joe Sacco (pictured above)
Sunday, February 7, 2016 at 10 a.m. â?" 2 p.m.
Guests are invited to enjoy an a la carte brunch at LON's at the Hermosa featuring special guest and artist Joe Sacco, who will be on hand for a painting demonstration and discussion of his works, which will be on display and available for purchase. With a love of the outdoors that inspires his paintings, Sacco uses texture, light and vibrant color in his landscapes and seascapes. His recent works are inspired by the indigenous colors of the Southwest region and turquoise-colored water of the Pacific.
Cost:
complimentary with the price of brunch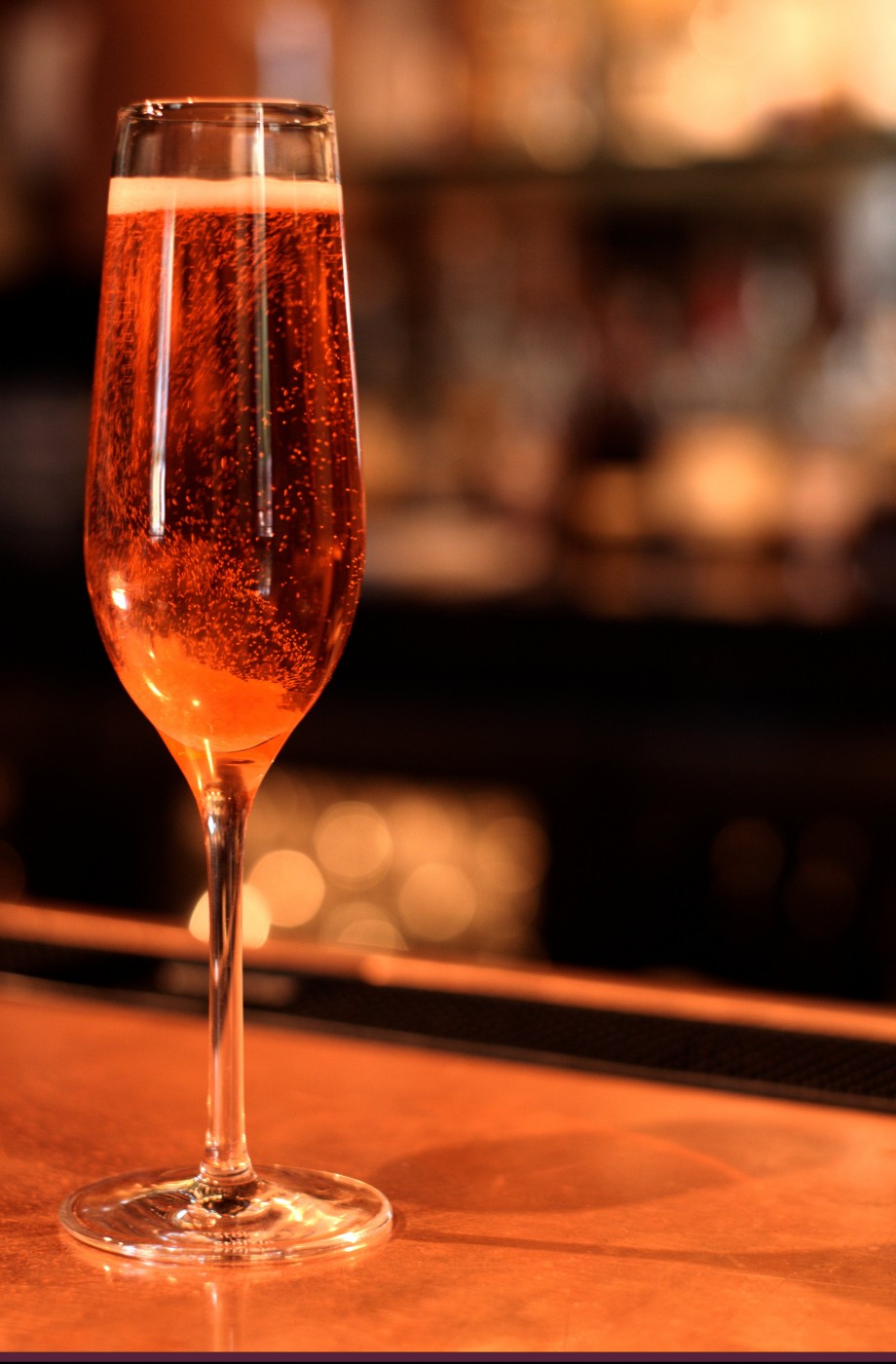 Wines of the World Educational Series: Bubbles
Sunday, February 7, 2016 from 4 â?" 5:30 p.m.
LON's at the Hermosa will be uncorking their award-winning wine program to take guests on a worldwide wine tasting experience, where they'll be able to sample a specific varietal and compare and contrast the difference in flavor profiles from those of each region, in addition to enjoying small plates specifically paired with the wines. LON's sommelier will lead each class, introducing guests to different wine regions of the world, teaching how to read labels, when to decant wines, and other tips and tricks of the wine trade.
Cost:
$55++/person
LON's Art of Cooking Class: The Lover's Grill
Saturday, February 13, 2016 from 12 â?" 2 p.m.
Learn how to prepare a meal on the grill for that special someone at a Valentine's-themed cooking class at LON's. Featured dishes will include Chateaubriand, lobster, grilled bruschetta and grilled oysters, in addition to some decadent sweets to enjoy throughout the class.Â
Cost
: $69/person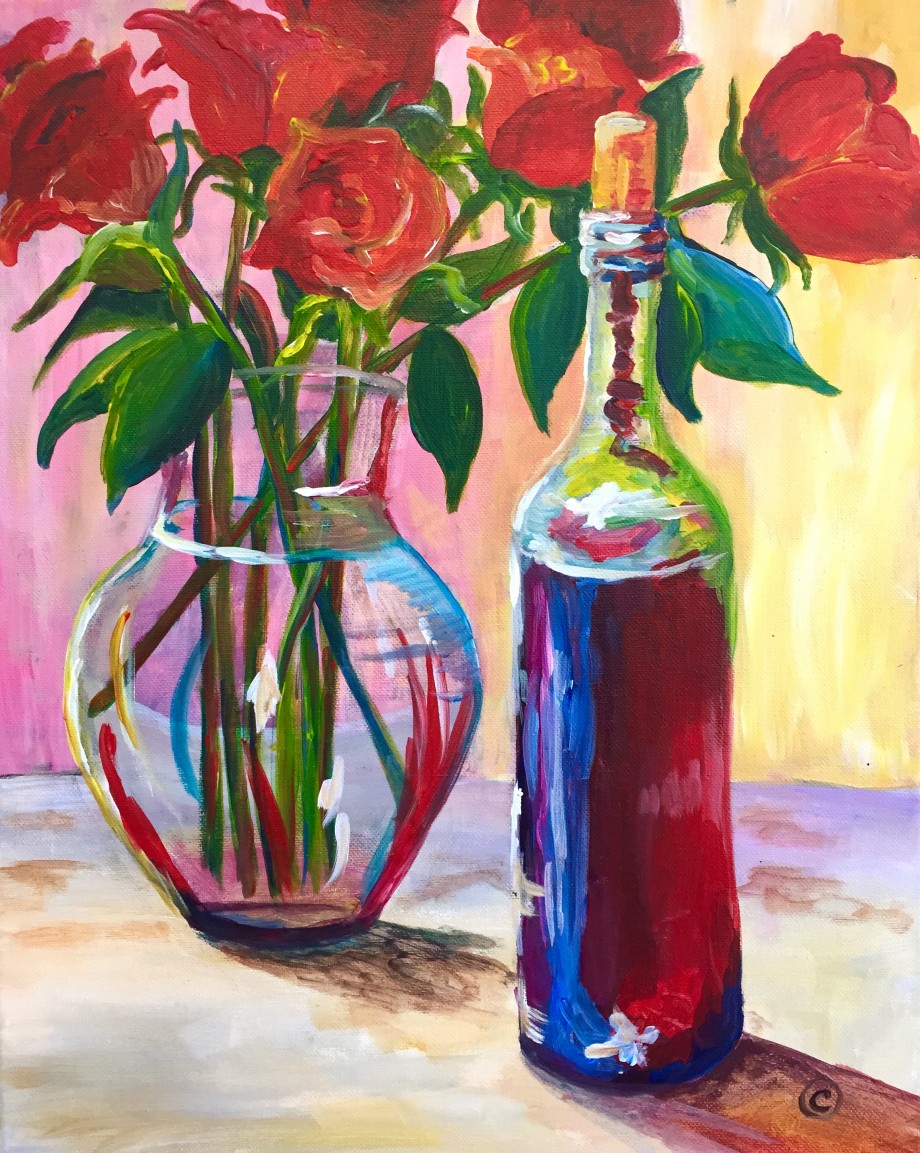 Mimosa Mornings w/Carrie Curran Art Studios featuring Amore
Saturday, February 13 from 9:30 â?" 11:30 a.m.
Enjoy a morning of entertaining art instruction while sipping mimosas, eating pastries and creating masterpieces in The Hermosa Inn's stunning desert gardens. From enthusiastic beginners to emerging professionals, accomplished artist Carrie Curran will teach, inspire and guide guests on an artistic journey while using acrylic on canvas and learning to gracefully handle the medium.Â
Cost:
$75/class includes all supplies, mimosas and pastries
Valentine's Day Sweethearts' Celebration at LON'sÂ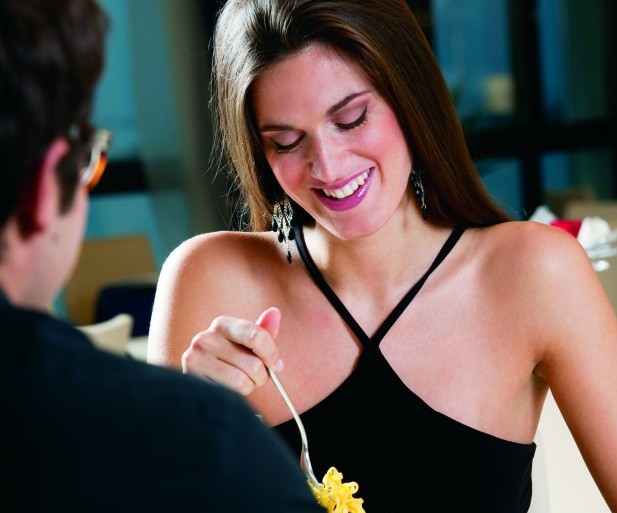 Friday, February 12 â?" Sunday, February 14 from 5:30 â?" 10 p.m.
Toast to the love you share with that special someone while enjoying an indulgent multi-course menu prepared by the LON's culinary team, paired with one of the 500+ wines featured in LON's award-winning wine list.
View the menu here
.Â
Cost:
$75++/person
Sonoran Brewing Beer Dinner
Tuesday, February 16 from 5:30 â?" 9 p.m.
Brewing since 1996, and the creator of Seven Wives Sa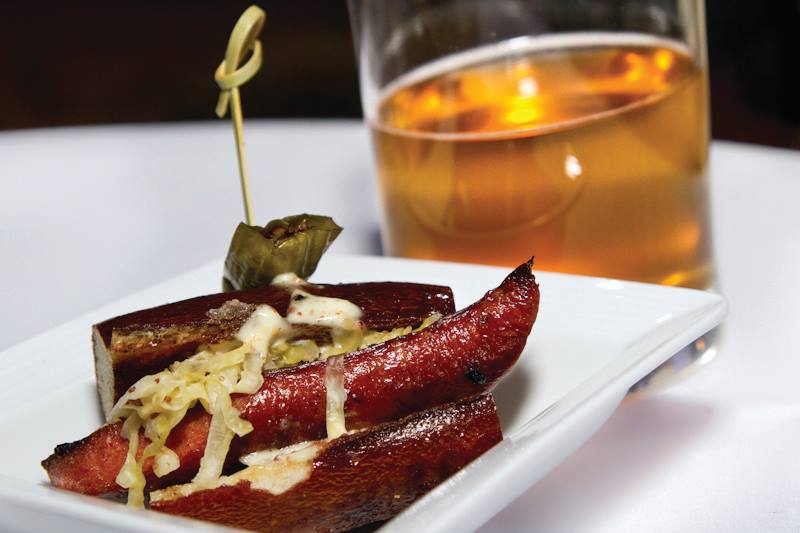 ison (named after the Inn's original owner Lon Megargee and the seven wives he had in his lifetime), Sonoran Brewing Company joins LON's culinary team to pair their flavorful brews (or the option of beer cocktails) with a four-course dinner. Each dish will also highlight the craft brews by incorporating each beer as an ingredient.
Cost:
$99++/person
Pre-Oscars Party & Artist in Residence Dinner featuring Robert Black
Thursday, February 18 at 6:30 p.m.
Celebrate one of the most fashionable nights in Hollywood here in Arizona with an exciting night of glitz, glamour, and fashion fireworks featuring fashion icon Robert Black of Fashion by Robert Black. Bringing vintage red carpet couture to an exclusive Oscar celebration, guests will be treated to an evening of gourmet dining, classic cocktails, and a fashion show featuring some of the most elegant, vintage, one-of-a- kind, museum quality designs, found anywhere in the world. Special guest and actor Susan Claassen will join legendary Robert Black, as she portrays celebrated Hollywood stylist and costume designer Edith Head. This very special night will be complete with a red carpet entry and photo ops. Attire: cocktail attire or Hollywood glam.Â
Cost:
$99++/person
Van Gogh Vino w/Carrie Curran featuring Van Gogh's Blossoming Almond Branch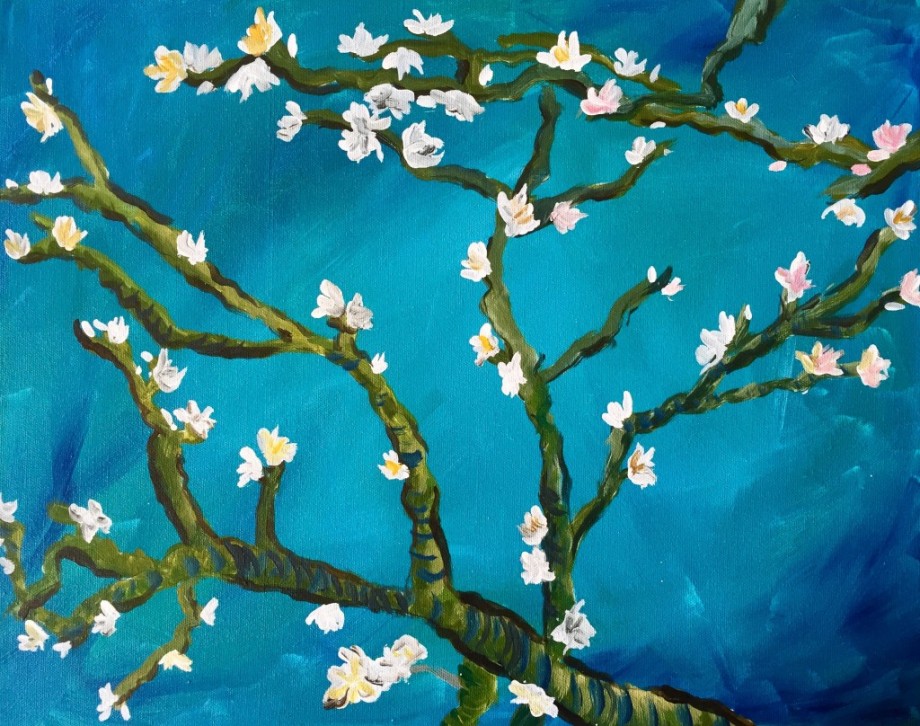 Friday, February 19 from 3 â?" 5 p.m.
Enjoy an afternoon of painting in The Hermosa Inn gardens with our artist in residence, Carrie Curran of Carrie Curran Art Studios, and special guest Michael Gildersleeve, Managing Director of The Hermosa Inn. This afternoon of art instruction will include wine, appetizers and of course the creation of a masterpiece. From enthusiastic beginners to emerging professionals, accomplished artist Carrie Curran will teach, inspire and guide guests on an artistic journey while using acrylic on canvas to express interpretations of Rustic Saguaro.
Cost:
$75/class includes all supplies, wine and appetizers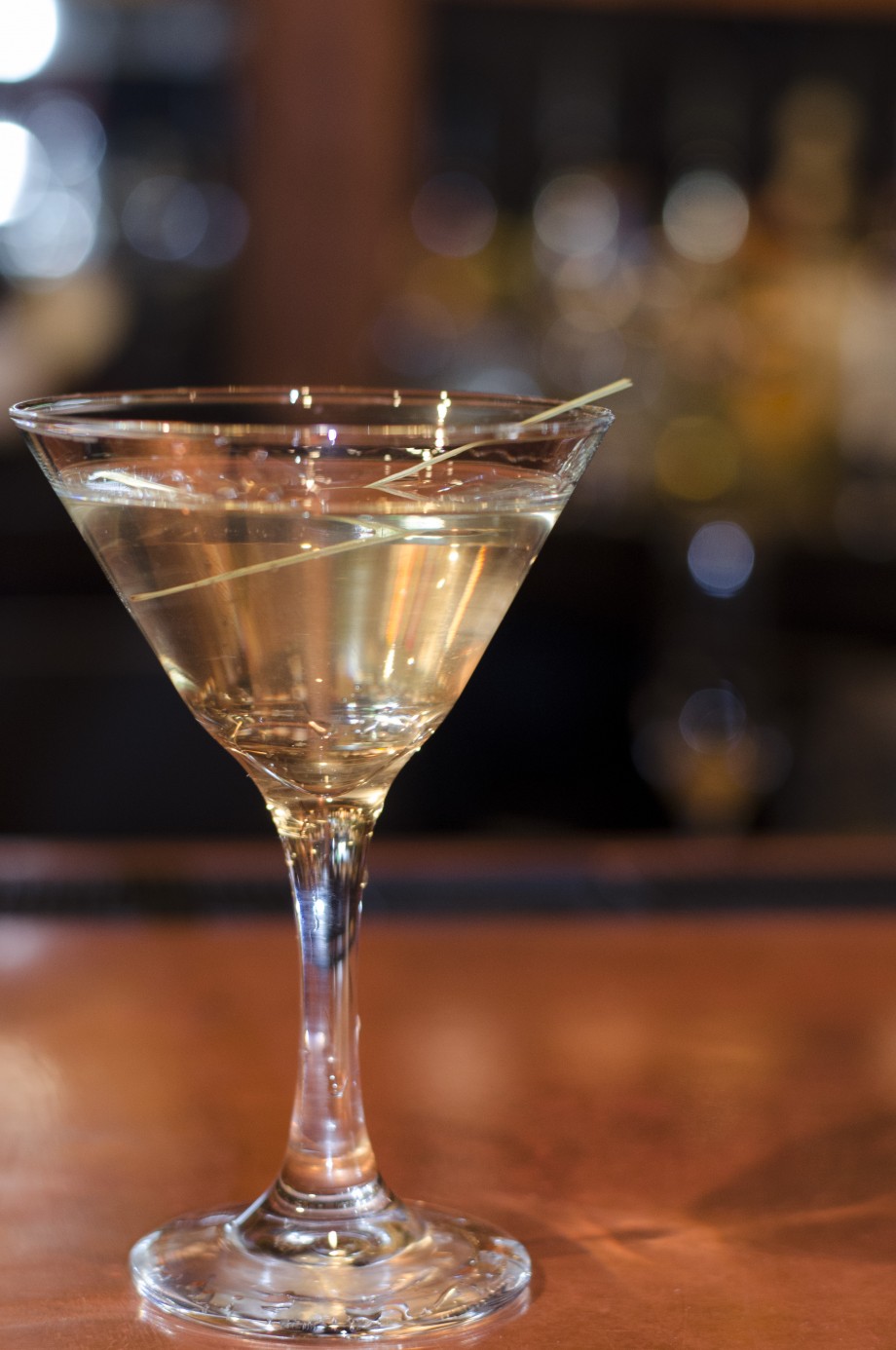 Mixology Class at Last Drop: Gin
Sunday, February 21, 2016 from 2 â?" 4 p.m.
Join Last Drop's Spirit Guide for a two-hour crash course on cocktails. Guests not only get a taste of two cocktails but a veritable knowledge on the liquor of choice, along with ample time for Q&A at only 10 people per class.
Cost:
$30++/person
To make a reservation for any of the above events, call 602.955.7878.
Share
---