Feb 16: Sonoran Brewing Beer & Cocktail Dinner
Feb 16: Sonoran Brewing Beer & Cocktail Dinner
Feb 05, 2016
On Tuesday, February 16 at 5:30 p.m.,
Sonoran Brewing
,
CaskWerks Distilling Co.
and
Spirits Guide Travis Nass
will be joining LON's Executive Chef Jeremy Pacheco and his culinary team for one very special night celebrating local food, beer and booze. Brewing since 1996 and the creator of Seven Wives Saison (named after the Inn's original owner Lon Megargee and the seven wives he had in his lifetime), Sonoran Brewing will be pairing their flavorful brews with this special four-course dinner and reception. For those who prefer cocktails, Nass and the talented team at CaskWerks have a lineup of beer cocktails to quench your thirst. Did we also mention that each of the four courses will be celebrating these local craft brews by incorporating each beer as an ingredient? It's the ultimate pairing, and 100% local. We hope you'll join us for this special night - all part of
Arizona Beer Week
AND
Arizona Cocktail Week
. View the menu below (click to enlarge) and make a reservation ($99++/person) by calling 602.955.7878.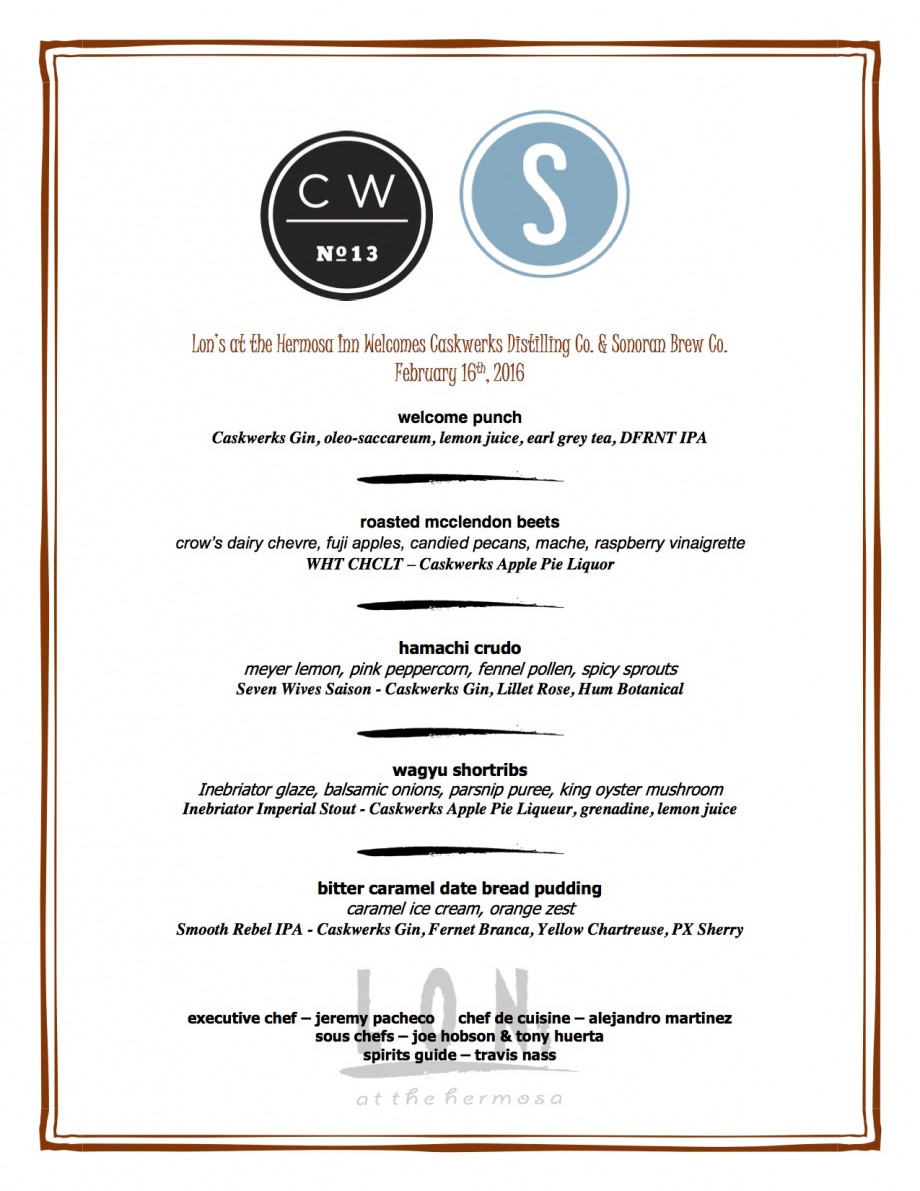 Share
---